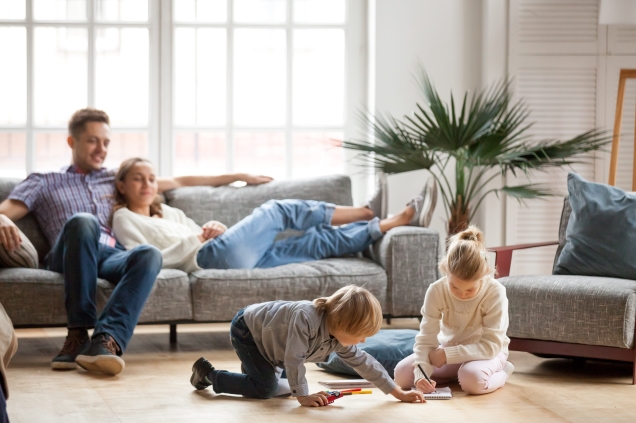 Customer Testimonials
Ruth Hindman

⭐⭐⭐⭐⭐

We had Thompson's replace all the floors in our condo with a really nice vinyl plank. We had a crunched timeline to have the job completed and they did it right on time. It is just beautiful. I stopped buy one day when they were installing the floor. They were leveling my floor so that the planks would run perfect.
Everyone is knowledgeable and the best quality work I have ever had done.
Allison Poole

⭐⭐⭐⭐⭐

Highly recommend Thompson Interiors! They did a fantastic job putting carpet in our bedroom. They were very kind and knowledgeable and got the job done very quickly.
Gari Weingart

⭐⭐⭐⭐⭐

Why would you go to a big box store when you have this kind of quality and price in a family owned business. Tom & Mindy were wonderful to deal with and extremely helpful and accommodating. And in addition to all they did. their installers were incredible and truly professionals.
Chris Jimenez

⭐⭐⭐⭐⭐

I can not express how blown away I am in the quality and attention to detail. I work in a trade my self and I rarely come across of tradesmen, who is wiling to put that much dedication and commitment into their work. Would definitely suggest and refer them for any one who wants quality work done for them.
Red House Productions King Kirk

⭐⭐⭐⭐⭐

Great people very helpful and friendly.
Peg Armbruster

⭐⭐⭐⭐⭐

Great work! Friendly and quick!
Jeff Livermore

⭐⭐⭐⭐⭐

Helpful people
Charles Foust

⭐⭐⭐⭐⭐
Ramell Schrader

⭐⭐⭐⭐⭐
The Helmans

⭐⭐⭐⭐⭐
Patty R.

⭐⭐⭐⭐⭐

Great people to work with..so helpful.. and great quality carpet!  We are very happy!